We sort of just created a blog...
Jun 11, 2014 By Ubaid Mahmood
18286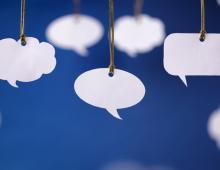 Well, creating this blog wasn't quite an accident, but our growing services definitely necessitated one (All Praise to God!). We have come to realize that we truly do a lot more than it appears, and we wanted a way to communicate directly with you and keep you in the loop so that we can help grow and mature our communities together.
UmmahNow currently has 4 - soon to be 7 hopefully (go DC!) - regional moderators that not only help to manage and moderate UmmahNow in their communities, but are also incredibly active and are each a source of goodness. We are incredibly honored to have these individuals help and volunteer their time on something that is still maturing in idea, in form, and in service. I wanted to say THANK YOU Leyla Ozgur, Tawa Busari, Umar Hakim, and Annan Aboul-Nasr for helping to mature UmmahNow, and for giving sufficient reason for UmmahNow to share what it does outside of the walls of its services, and into a blog.
That being said, we hope this blog serves as a way to connect with you as we continue to build our services. We promote positive relationships within our communities and share experiences we have from working within the community.
Below are some recent features we recently rolled out into our communities:
Geolocation - It is easier for community members to find out where to go when participating in an activity or event.
Add to Calendar - Now community members can add your event to their personal calendars and will not forget about attending your event.
Flyer Uploading Made Simple - You don't have to worry about our file size limits anymore. Upload a flyer and we will resize it for you so that you can post your events faster.
:-)